Despite the COVID-caused global economic crisis, one market is expected to grow, the Bitcoin-dominated crypto market. Because of this, a new surge of traders and investors are moving to join the crypto market and most of them are doing the biggest mistakes crypto newbies make.
Related Article: How to Start Investing: A Beginner's Guide
If you're looking for high-risk, high-return investment, bitcoin is the place to look. In order to make an informed decision about whether or not to invest, you need to be aware of the fact that bitcoin is a highly volatile digital asset.
If you want to avoid making the same mistakes as a crypto newbie, here are some things to keep in mind:
? 6 Biggest Mistakes Crypto Newbies Make & How To Avoid Them
1. Investing All of Your Money in a Single Coin
To ensure the safety of your funds, you should diversify your assets by purchasing multiple different coins.
If you invest all of your money in a single coin, you will be completely dependent on it; however, if you have numerous coins, you will be able to offset any losses if one of them fails.
The best strategy to purchase cryptocurrencies is to conduct research and ensure that you do your due diligence.
2. Failing to Conduct Your Own Research
Newbies often make the mistake of relying on others to perform their own research.
Take the time to research the coin you're considering purchasing on your own, rather than relying on your family or YouTube tutorials.
You may discover a treasure trove of hidden jewels by doing your research.
You'll learn more about the coins and gain greater self-confidence if you do it.
3. Just Because it's Cheap, You Buy It
Do not buy coins just because they are exceptionally cheap without performing some research.
Try to think about questions like, "What is the coin's purpose?" and "What is the maximum supply?"
Understanding the Market Cap (the total number of coins in circulation) will have a significant impact on the coin's value in the future.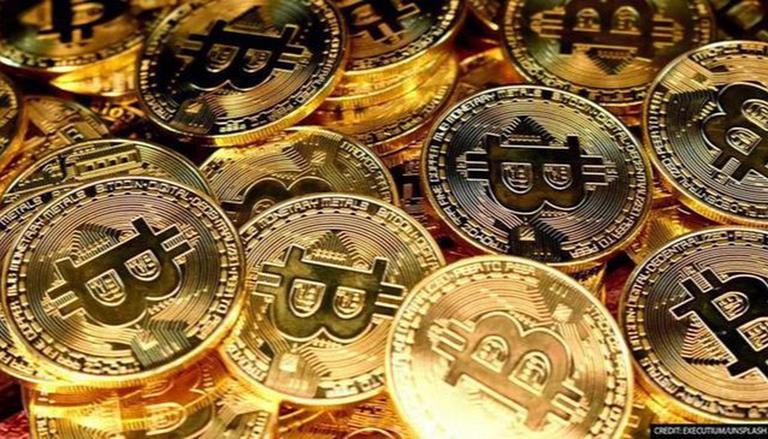 4. Buying More Than You Can Afford to Lose
For newbies, one of the most common pitfalls is to invest money that they need to pay their rent or mortgage.
As a result, if the coin's value falls dramatically after you buy it, you could find yourself in an even more difficult spot than before.
It is important to invest only additional funds that you can afford to lose in the event that coins appreciate or fall in value.
5. Following the Current Cryptocurrency Hype
It's not uncommon to see a lot of attention paid to certain coins.
Somebody famous may have helped them out, or they've been linked to a well-known person.
No matter how much attention a coin receives, it doesn't indicate that it's an excellent investment option.
Big money might be lost if investors become too excited when things look good for their selected coin.
6. Investing Since the Value of a Coin Increased
For new investors, one of the most typical mistakes is to get into a coin just because its price or market share recently went up.
The problem with most crypto price surges is that they don't stay long.
The nature of the cryptocurrency market is that it fluctuates greatly in value.
As an example, consider Dogecoin. From $0.234 per coin in October 2021 to $0.308 per coin in October 2021, its value increased significantly.
As a result, many thought this was a positive indication for Dogecoin. After a few days, its value had practically returned to where it had been.
With prominent personalities like Elon Musk backing Dogecoin, the currency's value has risen significantly. However, these price increases are usually only in effect for a few days or weeks at a time.
To put it another way, counting on a quick surge like this can be risky.
? Bottom Line
With online brokers like Robinhood and SoFi Invest and crypto exchanges like Coinbase and Gemini, it's now easier than ever to invest in crypto, but it's far from a foolproof venture.
A lot of the same issues that plagued crypto experts are still a problem for newbies.
If you don't do your due diligence, you'll never know where a coin will go from here.
Be cautious to avoid these traps when determining where to invest your money.
❓You Might Ask
1. Can you lose more than you invest in crypto?
If you don't use any leverage, then the answer is no, you will never lose more money in cryptocurrency than you invested. As a worst-case scenario, if you bought $10,000 worth of BTC, your $10,000 would have a value of ZERO.
2. When should you sell crypto?
You may want to consider selling some of your holdings if you've made a decent profit, which is defined as a doubling or quadrupling of your initial investment based on the latest prices. Given the recent volatility, many personal financial gurus believe this is a good moment to do so.
3. Can you make a living trading crypto?
Yes, cryptocurrency may be used to earn money. Due to crypto assets' intrinsic volatility, the majority carry a significant degree of risk, while others require domain knowledge or experience. Trading cryptocurrencies is one method of generating revenue with cryptocurrency.