Investing is an integral part of our life. We invest time and effort in school, invest money in the hobbies we pursue. Most of the time, in order to get something more, you have to spend some. In the financial game, the same rules apply. You invest, you may get more – that is if you do it correctly.
Of course, just like everything in life, all of us start from being beginners first. We aren't born and suddenly become financial wizards that can make money grow on trees – unless you're one of those geniuses that learn within a small amount of time.
? What is investing, exactly?
Investment isn't just simply putting money and then getting it back again. Most of the time, there will be more in return.
There are many places you can invest in, not only the stock market (which is quite risky if you're new to investing and finance). You can invest in places like independent stores, businesses, factories, and even real estate. They will then use your money as some kind of "loan" to improve their own assets.
However, choose where you invest wisely, as you could get scammed where people take your investments and just vanish suddenly. Some people may also fall bankrupt, which may cause you to lose money instead of having it to grow.
? Why is it important?
Simply put – investment will make your money grow. Not only that, but your investment is also technically money saved. You won't get to spend it until the time you get it back.
Saving not only helps you build a better advantage in the future, but it also makes you gain leverage over those who don't save.
You can tackle problems like emergencies or suddenly having the need to buy important stuff. May it be your hobbies, new property, or maybe you want to buy a new console. Whatever it is, saving money will get you covered most of the time.
Also, inflation – or the factor in money where it loses value over time – is kept at bay when you invest in places like the stock market. They're mostly compensating for these changes, especially if you aim to invest for the long term.
⏰ When should you start investing?
When? At age 1, man. Kidding aside, as soon as possible, you should start investing.
The premise is, the sooner you invest, the more time you get to grow money.
Investing is a way to get a lot of money easily if you have the capital. Before having investments however, you might need to sort things like debts and money in case of emergencies. If you've got these two covered, then it's time to turn your cash into more cash!
?️ How to start investing for beginners with a little bit of money
You don't need that much to invest. This is the age of information – and thus you don't need courses that take months off your life, you just need reading comprehension and a little bit of confidence. Small funds? No problem-o.
You might wanna take a look at a few things before starting investments, however. From advisers to brokerage, you will find a lot of things that will help you in your endeavor.
1. Robo-advisors
Robo-advisors are definitely a way to go. They're automated – and smart – advisors that analyze the game for you. They know the rules, they have the tools – and most importantly – they aren't fools. They will recommend you very good choices, and they will adjust their preferences based on your goals too. Not only that – their services require only a bit of your money, and when used correctly will lead you to picking great choices flawlessly.
2. CDs
No, not the disc type of CD – it's the certificate of deposit.
If you're not a fan of risking what you wanna invest in, and you're feeling like your luck is down to the negatives – CDs are totally a good way to go. The issue is, your money will also grow but with fewer risks and less gain.
3. Be selfish.
Not always, though. Invest in things that benefit you and make your life easier, however. From education to house and hospital investments, paying them way before you need them will surely be a good measure once something happens or you want to move up in life.
Invest in things like housing, medical purposes, education, end-of-life and deathcare. Although they may all feel like they're so far away from happening in the present, always seek to pay for such things in advance. It's better to pay early and lose a bit of money, than to pay in the future and have the chance to go broke.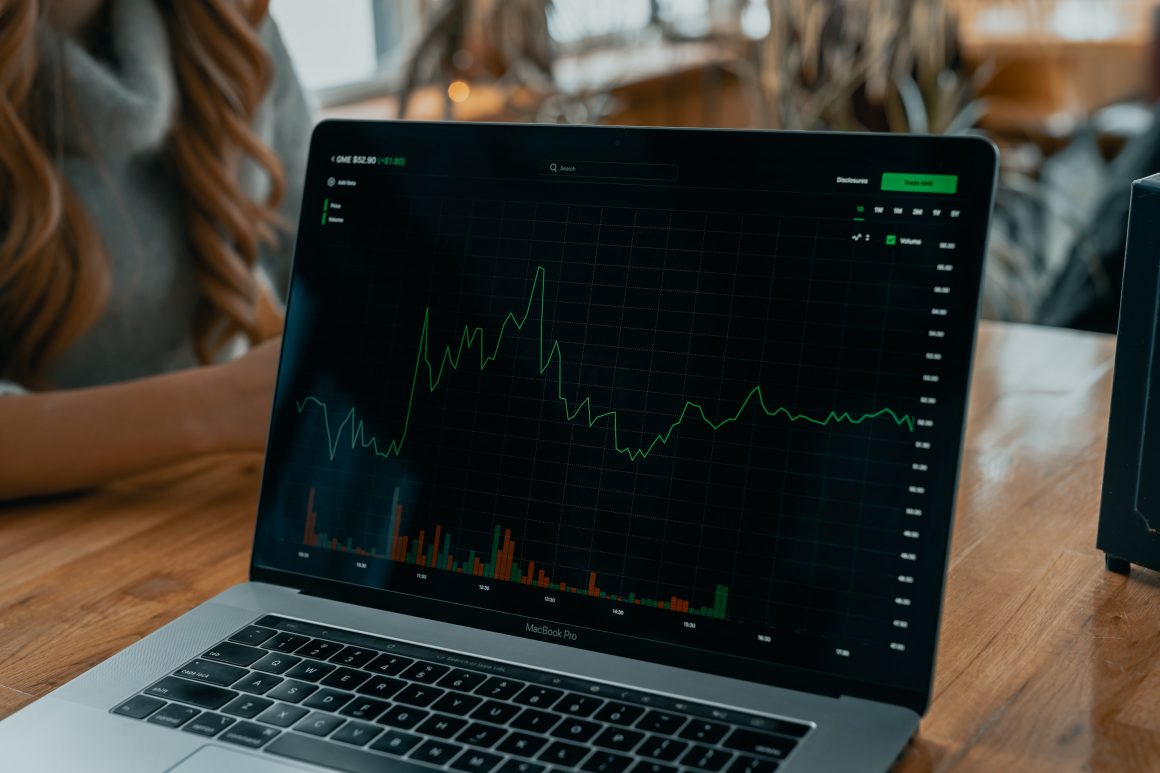 ? Things to look out for when you start investing
It's like walking across the street. You see a truck passing by and you wait for it to go past. Once you cross, you also have to look left-and-right to see if there are incoming vehicles around. This principle also somewhat applies to investing. Look out for traps, pitfalls, scams and malicious activities. If you get caught unaware, you're surely getting no profit at all – you might even lose a part of your capital!
The TL;DR of this section can be said into three words: read and analyze. Some people will make everything look fine and dandy, but once you start to overlook a lot of things, that's where their malicious agendas start to slip through.
1. Mind the Fees.
In looking through funds, you will see that they most have a set amount of fees. They may range from half a percent, to two percent – maybe even more. These percentage rates might seem small to you, but remember, 2% of $100000 is still $2000 – you could literally buy a decent PC with that.
2. Know what you can handle
Investments will include risks in one way or another. This can be psychologically taking a toll on you if you try to tackle ventures that make you lose money significantly when it's not a good day.
Thus, you should know what your risk tolerance is, and adjust to it. You might face a tilt in your game and lose more once you get stressed, and that's quite a pickle to get stuck in, especially if what you're using as capital is borrowed or loaned.
If you can't handle the heat of that specific type of risk, you might as well look towards other types of investments. Risking is part of the game indeed, but risking too much that your mind cannot handle will also give you stress and may entail worse decisions.
3. Spread your choices out
Don't huddle all your money up into one product and call it a day. Diversify as much as you can.
Of course, sticking to one thing can be easier to manage and predict. The problem is, investing everything all at once to one thing will make you get more losses because you don't have alternatives to get close to a break-even from.
Instead, try to invest in many things at once. It's like sharing your pizza to people; choose how many slices you want to your food, and share accordingly. On some products you might lose profit, but having other investments increases the chance of getting good profit, which may mitigate for the losses that you've gotten from the bad investments.
4. Be permanent, not temporary.
Not even the smartest of investors have had consistent wins over their career. Consistently trying to time and predict the market only adds to your stress. It can be a waste of time as well.
In the world of investments, you must be aware that there will always be losses throughout your wins. The goal is just to have more profit than loss, and upping the ratio is even better.
5. Taxes
Of course the government will get involved one way or another in your ventures. Taxes is what makes the state, city and country run. It's the blood of the economy. You'll have to pay a bit up of your earnings to tax collectors and such.
Always keep in mind the tax rates in your area, as you might be losing a lot when you don't include them to your plans. Of course, understanding taxes is mentally demanding; you can always contact people who are experts on this field to help you understand better.
? Investing mistakes to avoid
There are a lot of mistakes that beginners and casuals make in investing. These mistakes often lead to loss of opportunities, and thus loss of profit and money.
1. The wait is a bait
Waiting to play the investment game will be a complete waste.
Unless you know there's some bad economic turmoil going on, waiting to invest will make you lose potential gains and experiences. A key factor of the game is waiting, and you need a lot of time to wait for everything to grow.
2. Emotions set the motions
Beginners often have strings attached to what they invest. Be prepared to go through a rollercoaster ride of emotions, especially if your investment ventures are of high risk in nature. It may go up, and up, and up, and up, and when you least expect it, it might come crashing down.
Some people become tilted when they experience losses, which may lead to bad decisions that lead to even more losses. This vicious cycle continues, especially for those deemed psychologically neurotic and impulsive. The lack of though and plan to your investments will lead to catastrophic losses if done incorrectly in a very consistent manner.
3. Time is sublime
Your capital does not grow overnight. Just like human life, it takes a lot of time, perseverance, care and caution to grow what you've started.
The speed of your growth depends on factors such as the amount of capital, your skills, the risk you take, and even luck. Even with just a few bucks, you'll be able to build a ton of money over time.
Time fleets, regardless of what we do. This should be seen as a benefit. It's not like learning the piano where if you stop, you do not grow.
Time goes on, no matter what happens. You may want it to stop, but it never will. This is why time is a key factor in your growth as an investor. The earlier you start, the earlier you grow.
? The bottom line
Always keep in mind one thing – there are risks. However, there are ways to risk something without losing it entirely; be careful, be meticulous, be cunning, and most importantly, be smart.
Start as soon as possible, because time dictates everything. It may never be too late to start, but you might realize how many opportunities you've lost once you realize you should've started earlier.
There are a lot of people (and robots) that can help you through your journey. After all, you're not the only person in the world who has invested. Many people are well-versed and extremely experienced in this game, and thus their knowledge should not be taken for granted.
Learn, experience, apply and conquer.
❓ You Might Ask
How much money should a beginner invest for the first time?
Remember two numbers. 10 and 15.
If you have a lot of unused money and your job seems to pay off a generous amount in the first place, give it a shot by investing 10 to 15 percent of your monthly income into investments.
---
How do I teach myself to invest?
Courses, books, youtube videos, a lot of things will teach you in today's day and age.
This is the era of information, where a few clicks and you can witness every single piece of information the public wants to share.
You're teaching yourself how to invest right now! You're reading this article which is a good start.
---
How can I turn $100 into $1000?
There are a lot of ways, not just investments. You can use your money as a capital for your own business, after all.
Starting a business will most of the time not require you to take years just to understand management and such. A lot of people are self-taught, and some rich and successful people of today haven't even graduated college when they've reached the top!