The decision of whether to rent or buy a home is a significant one because it has an impact on your financial well-being as well as your way of life.
Ownership of real estate is promoted as a means of accumulating wealth and deducting taxes. In addition, renting includes advantages such as minimal accountability and greater freedom. There are times when renting is the better option.
A large majority of people in the United States choose to be owners. One reason for this is that being a homeowner has become synonymous with happiness in the United States.
Everyone in the real estate industry, from mortgage lenders to agents to home improvement retailers, is in it for the long haul. It's a part of who we are as a people and how we do business.
To be sure, buying a property is not always preferable to renting, and the opposite is also not always true. When deciding between renting and buying, weigh the benefits and drawbacks of each option.
What Does it Mean to be Renting a Home?
When you rent, you have the flexibility to move whenever you want.
However, if your landlord chooses to sell the property or change your apartment building into condos, you may be forced to leave quickly.
It's possible that they'll simply raise your rent so much that you're unable to keep up.
There's a common misconception among renters: that you're "throwing away money."
Contrary to popular belief, this is not correct. Renting an apartment or house is always going to be expensive, regardless of how you look at it.
Monthly rent payments do not develop equity, but owning a property has costs that are not wholly devoted to accumulating wealth.
It's considerably easier to budget your housing expenses when you rent instead of buying.
It's possible to live on only your mortgage and normal costs when you own a home. Your homeowner's insurance may not cover the additional $12,000 you'll have to pay on a new roof in the following month.
Despite the fact that having a leaky roof can be inconvenient for a renter, it is doubtful that you will ever be required to fix your roof while renting.
Renter's insurance, for example, is substantially less expensive and more predictable as a monthly payment.
What Does it Mean to be Buying a Home?
When you own a home, you gain immeasurable advantages like security, belongingness, and pride in your possessions.
Restless or nomadic individuals, on the other hand, should avoid it. It's safe to say that real estate was the first illiquid asset.
If the property market is weak, you may have difficulty selling your home when you want to. Even if the stock is rising, selling involves considerable transaction expenses.
The cost of moving when you own a home is significantly higher.
Homeownership comes at a larger expense in the long run than renting.
When you first take up a long-term loan, mortgage interest might account for virtually all of your monthly payments.
Consider the following common scenario: The interest rate is 4% for the duration of the loan. If you pay $477.42 in your first month, you will owe $333.33 in interest and $144.08 in principal.
Your monthly payment will be more principal-focused for the next 13 years than interest-focused. You'll spend $71,869.51 on interest in total.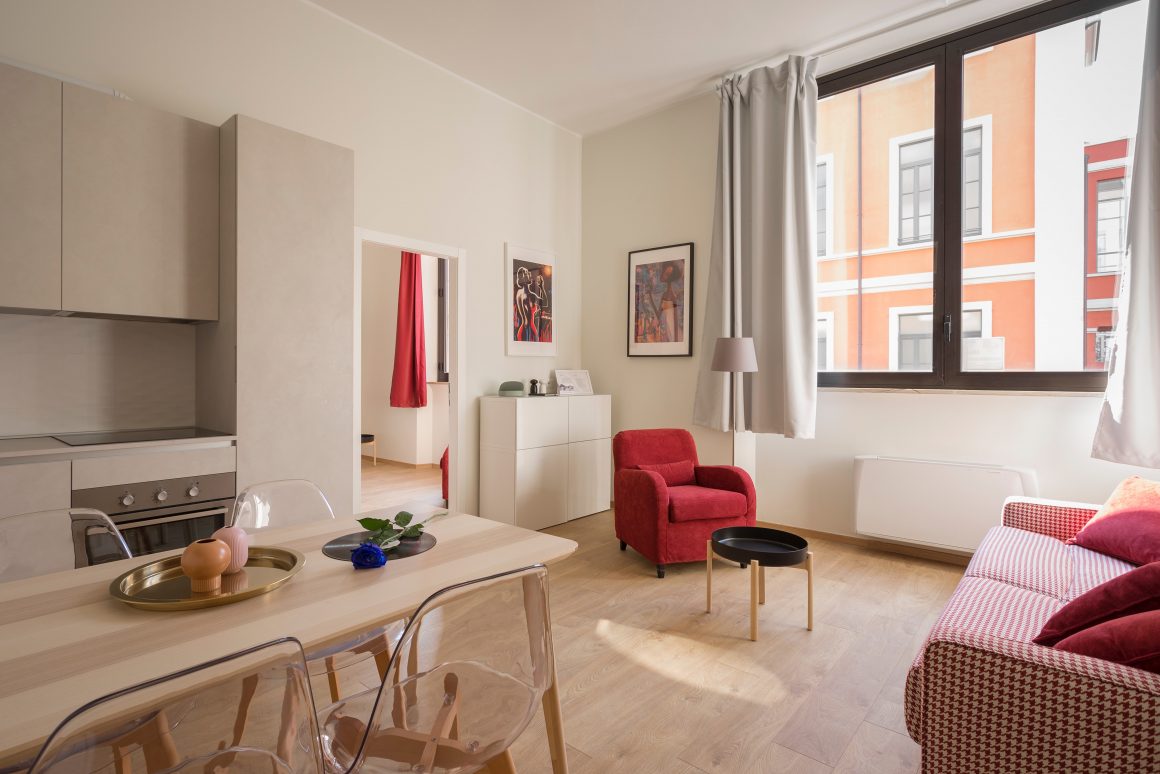 Renting Pros and Cons
If you've been renting for a while, you're probably used to paying your rent and delegating any problems to your landlord. If something goes wrong with the dishwasher, the landlord is likely to be nearby to see what's going on and arrange for repairs as necessary. Renting has its advantages because it frees you up to focus on other aspects of your life while your landlord takes care of the bulk of the costs.
Advantages of Renting
When weighing the pros and cons of renting a home, be sure to account for all of the costs. You may realize that renting is the better option. Additionally, renting has the following advantages:
Repairs and maintenance are not your responsibility.
Monthly rent payment is typically less expensive than a monthly mortgage payment.
It's simple to relocate to new locations.
The landlord is responsible for paying the property taxes and other local fees.
Renting has lower upfront expenditures than owning a property.
Rent can cover some or all of your utility expenditures.
Disadvantages of Renting
Even when renting is the better option, it's not always the case. If your landlord decides to raise the rent, you may find yourself in an uncomfortable situation where you have little choice but to move. You'll also have to pay for repairs or do the work yourself if you've harmed the rental property while you're away. Renting an apartment or house has a number of drawbacks:
It's possible that the amenities are old or out of date.
Rent rises may force you to share a space with another person or locate a new place to live.
There are only a few things you can do to improve the area.
Most of the time, your rent will go up each year.
Renting is less secure than buying a home.
Buying a House Pros and Cons
Being a first-time home buyer can be confusing for many people since homeownership and the obstacles it entails are best understood via first-hand experience. There are disadvantages to this. If you require a new roof, for example, you may incur large out-of-pocket costs and be saddled with a large bill. There are numerous benefits and drawbacks to purchasing a home, but the most important consideration is which choice is the most cost-effective for you.
Advantages of Owning a Home
The day you finally buy a house is one of life's most memorable moments. There are numerous advantages to becoming a homeowner if the circumstances are appropriate. Here are a few good reasons to think about purchasing a house:
When you make a mortgage payment, you'll be putting money toward your home's equity.
A fixed-rate monthly mortgage payment can help you budget more accurately over the long term.
You may be eligible for a tax deduction for mortgage interest as well as other tax advantages.
If you want greater privacy, buying a house is better than renting an apartment.
You'll be able to personalize and change the house to suit your preferences.
Renters don't have to be concerned about landlord laws or extra costs when they bring home a pet.
With a backyard, you'll be able to take advantage of all that nature has to offer.
If the market you buy into becomes more valuable over time, your home's worth may rise.
Disadvantages of Owning a Home
If you don't know what it takes to purchase a home, you may be startled by all the additional expenses you'll have to deal with once you've reached the closing table. Several factors should make you rethink purchasing a home:
Home upkeep and repair costs can quickly eat into funds.
It's not cheap to buy a house.
Renting is less expensive, but it requires a shorter time commitment.
It's possible that a person's mortgage payment will be greater than the rent payment.
Over and above the cost of your mortgage, you'll have to pay additional property taxes.
It's difficult to come up with the cash needed for a down payment on a house.
Renting vs Buying : Is Owning a Home Right for You?
Purchasing a home is a significant financial and emotional commitment. Take the time to answer these four questions before making the decision to buy a house.
Am I in a good place financially?
Is this a purchase I can handle financially and with discipline?
Are you sure you're ready to be a homeowner and shoulder all the responsibilities that come with it?
Is there enough time in my schedule for routine home maintenance?
Is Renting a Home Always Cheaper?
Renting is more cost-effective than buying if you don't have the cash on hand. Right? That may no longer be the case, according to new data from Halifax, which shows that average mortgage payments are LOWER than average rent payments. Purchasing a property, on the other hand, appears to be less expensive than renting.
The annual expense makes this appear to be the case. We've observed an increase in rent and mortgage payments in recent years. The average cost of renting has, on the other hand, increased significantly more rapidly.
Renting was 16 percent less expensive per month in 2009 than owning a home, according to a study.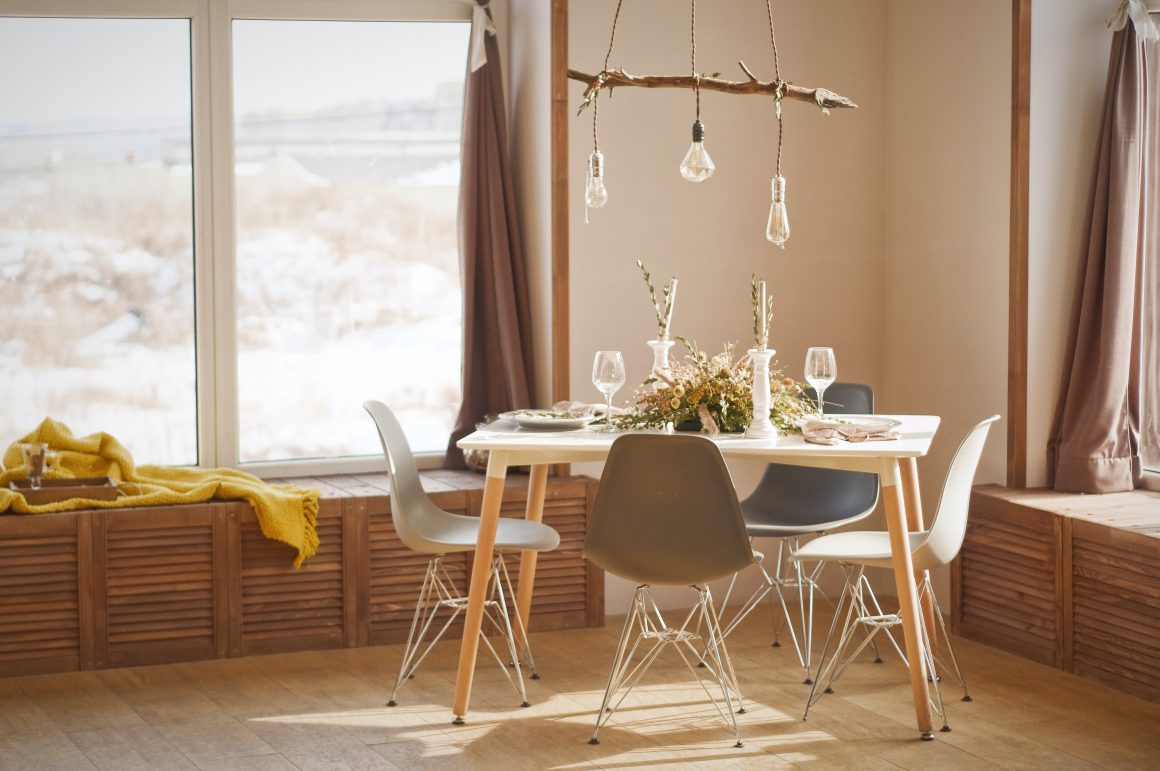 Renting vs. Buying a Home: Five Steps to Decide
1. Determine the length of time you intend to reside in your current location.
Which is more important: being well-established in your community or being on the move?
A home purchase makes sense if you're planning on staying in the house for at least five years. Because you can make your house feel like yours by adding personal touches, it could be an excellent financial and emotional decision.
It's advisable to rent if you'd like to be more mobile. Let's say you want to grow in your career, but the opportunity is in a city halfway across the country. Relocating means selling your home is the last thing you want to deal with. Another scenario is if you've recently relocated to a new area and want some time to check out the various neighborhoods before settling in.
Buying a house with the intention of reselling it in a few years is conceivable, but not encouraged. It's also possible that selling a house will result in additional closing costs, such as those related to repairs and improvements needed to raise the home's worth and speed up the sale process.
2. Compare the costs of renting vs. owning a house.
There are a number of scenarios where renting is cheaper than buying a home. When figuring out how much a house is worth, all of these aspects must be taken into account.
Affording your mortgage payment does not mean you can buy a house. In addition to your monthly mortgage payment that surpasses the principal and interest, you'll have property taxes, homeowner's insurance, and mortgage insurance.
A home purchase allows you to build equity over the long run, which can save you money in the short term. The value of your home will rise if you're fortunate when you sell it.) After six years of mortgage payments, buying a home is actually cheaper in most places of the United States, according to research conducted by the National Association of REALTORS®. A 5% annual rent increase is used, along with a fixed monthly payment from the landlord. This is how the calculation is done.
3. Which Do You Value More, Being Flexible or Putting Down Roots?
Even if it sounds trite, life happens. There is no way to anticipate the future completely. The best option for people who wish to stay in one place for a long time and have the money to do so is an apartment.
You must first evaluate your existing situation and determine whether it will change over the following few years before making any major decisions. Due to the fact, your dwelling requirements may alter if something occurs (i.e., you may want to hold off on buying a home).
You and your long-term partner recently got engaged and have a wedding planned for two years from now. In this circumstance, making a purchase may be detrimental. You and your partner may wish to work out how to combine your finances and create a budgeting program before making a home purchase.
You got married, but you and your spouse aren't ready to start a family yet. This is an alternative to consider. If you plan to establish a family in the near future, don't buy a house that won't be able to expand with your family.
Renting may be a viable alternative in either of these cases while you figure out what kind of home you want, how much you can afford, and what kind of future lifestyle you desire.
4. Renting vs. buying: Weigh the Pros and Cons
We've already talked about the dangers of both renting and buying a home. Investing in real estate can help you build equity, but there are risks associated. In the first place, if the local real estate market suffers, you could face financial difficulties. If you sell your home too quickly, you may not recoup your closing costs and renovation costs.
Don't forget to factor in the cost of repairs as well. Keeping your house in tip-top shape will come with a price. Take care of the air filters and vents, check the fire alarms, plant a garden, and take care of any plumbing issues you find.
If you have other commitments like a demanding job that requires regular travel or a large family, it may not be the best idea to add housekeeping to your list of to-dos.
In contrast to buying, renting has the drawback of restricting your ability to build value over time. A rise in your rent is possible at any time. Additionally, you're subject to the whims of your landlord, who may order you to vacate or put off demands for repairs.
5. Before making any decisions, make sure you have the money to cover them.
When deciding between renting and buying, consider your financial situation realistically. It's essential to be open and honest about your ability to afford other up-front expenses like a down payment, repairs, relocation charges, and furniture purchases once you've assessed the savings from renting rather than buying. You can use a mortgage calculator like this one to determine your monthly payments and the size of your loan:
So whether you buy a house or rent a residence in the future, you should start organizing your budget today.
Bottom Line
There isn't always a straightforward solution to the question as to whether to rent or buy. Depends on your life status and circumstances, the answer could alter over time. There are other possibilities, such as rent-to-own property, wherein you start out renting then go on to becoming a homeowner. No matter what option you make, it's vital that it's an informed one depending on your financial status and lifestyle.
You Might Ask
1. Why is homeownership better than renting?
Making the decision to buy or rent a home is a significant one to make. Owning a house offers stability and security that renting can not provide for many people. Renters can't make long-term investments in their homes that appreciate in value over time, which increases their net worth over time.
---
2. Is paying rent a waste of money?
Renting isn't a waste of money, contrary to popular belief. Instead, you're making a financial investment in your future by renting an apartment, which is far from a waste of money. Renters also avoid many of the high-priced costs that come along with owning a property. Because of this, renting is frequently more cost-effective than buying.
---
3. Can I rent out my house without telling my mortgage lender?
The answer is yes. However, you'll likely be in breach of your loan arrangement, resulting in penalties and the prompt payback of the full amount. You will be in violation. The lender must be informed in advance of renting out your property.