So, you're interested in pursuing a career as a freelance web developer.
Perhaps you're sitting at your desk job, daydreaming of all the innovative ways to announce "I've had enough—I'm quitting!"
And why would you not? You've invested hours of your time and worked diligently—you've learned to code.
More than that, you've developed an understanding of web developer work methods over time, which enables you to operate in a variety of styles depending on the project and situation.
It's time to act and reap the benefits of becoming a freelance web developer.
? What is a Freelance Web Developer?
These self-employed skilled developers build websites for a variety of clients, charging a flat rate per project.
Due to the fact that they do not have an employer, they are free to set their own prices, choose which clients to work with, and take on as many tasks as they choose.
? Advantages of Working As A Freelance Web Developer
Working as a freelancer will transform your outlook on life.
The following are four significant advantages of working as a freelancer:
The ability to maintain a healthier work-life balance: Freelancing gives you the freedom to do things like enjoy breakfast with your spouse again, say "Goodbye" to your commute, invest more time with your family, or vacation.
Freelance web development allows you to work as long as you like. There isn't a more flattering organizational structure than having only one employee—you.
The ability to pick and choose your working hours, clients, and salary: Politely decline the offer from that ungrateful customer and his pitiful budget.
The opportunity to work on more exciting projects: There's no more boredom because each month brings a different mix of projects, customers, and opportunities.
? Why Should You Pursue Web Development as a Freelance Option?
If you're already a developer, you've either worked for the same firm for years or hopped from job to job each year. What began as exciting quickly deteriorated further into a routine.
If you're a technology enthusiast, you're probably seeking a way to develop a skill set that will enable you to operate on your own terms.
Thus, you possess the following abilities:
You've already received HTML training.
You have learned CSS.
You're an expert at JavaScript.
Then now is the ideal time to become a freelance developer.
? Advantages of Being Your Own Boss
As a freelance web developer, you establish a high-value position for yourself. Getting started, on the other hand, can be challenging.
As a freelancer, you must be able to manage your own business, which involves self-discipline.
If you require additional encouragement, here are three significant advantages of working as a freelance web developer:
To begin, there is considerable demand.
Your abilities are in high demand across all industries. In the United States alone, there are over 32,000 web developer jobs available!
Second, there is a severe global lack of web developers. By 2022, the tech industry's predicted 1 million software developer positions will be unfilled.
Thirdly, contract wages are frequently high. The average wage in the United States is $75,889, which is incredible!
Now that you've made up your mind to become a freelance web developer, let us guide you through the process.
? How to Become a Freelance Web Developer in Six Easy Steps
1. Find Your Niche
Would you like to stand out from the crowd?
To begin, you'll want to enroll in a web development school and brush up on your skills. Then, carve out a niche for yourself and concentrate your abilities.
While it's advantageous to be a generalist programmer, your worth will be greater as a specialist in a few areas.
Developing a reputation as the solution to a certain set of challenges is critical for your freelance job, therefore you must be willing to specialize and then nail it in.
You never want to be known just as "that developer I know," but rather as "an experienced developer for [insert problem here]."
It will be much easier to market your abilities and establish a reputation if you can assert that you are the finest in a certain, sought-after field, or the only person who can do it.
It's critical to polish your abilities and stay current with industry trends. Not sure what's trending on the market at the moment? The following are the three most promising programming languages available today: Ruby on Rails, Swift, and Node.js.
2. Begin creating anything
You've discovered your niche. Congratulations! Now is the time to begin building.
The best place to begin is with your portfolio website, which you will maintain, edit, and expand throughout your career.
Your portfolio serves as a means of showcasing your abilities and providing an accessible point of reference for future clients.
If in doubt, keep in mind that your objective is to be easy to find, easily recognizable, and important to know.
What should you do now that you've published your CV, previewed samples of your previous work, and included a contact form?
Develop your ideas; they are what define you! After you've constructed your portfolio, you'll need things to occupy it. This is the potential to enhance the visibility of your own brand by:
Practicing your specialized talent
Developing your own concepts
Demonstrating your technical ability
Your portfolio is your storefront, so ensure that it and its contents accurately reflect your best work.
Maintain a blog that details your process. Continue to ask and respond to inquiries on social media, and continue to develop each day.
3. Develop your own personal brand
It's all about hustling! It can be difficult to establish yourself as an expert in your industry, but if you really want the freelance lifestyle, you'll have to work for it.
The good news is that there are numerous free possibilities for professionals to gain exposure.
By presenting your work, developing a network, educating, and writing as an expert, you will have more than enough opportunities to engage with and be discovered by others.
It is critical that you communicate with others. Both online and offline.
Always remember that you will need to speak with a large number of individuals in order to spot and secure clients, so get accustomed to it!
Ensure that you also recruit freelancers from outside your industry. Be as inclusive as possible. If you approach these relationships with a giving mindset rather than a receiving mindset, you will quickly develop a reciprocal referral network.
By making your goals simple, you can increase your visibility.
Concentrate on associating your name with the vocabulary of your specific talent throughout your portfolio, social sites, and content.
Twitter – Generate interest in your niche by tweeting about current events. Excellent for networking and conversing with professionals from all over the world.
Quora – Excellent for answering questions from folks who share your interests. Creates relationships with other experts while increasing your visibility in the Web Development community.
YouTube – Create and upload online tutorials. Personalize and entertain them; the more entertaining they are, the more people will return to you.
Finally, but definitely not the least:
Teaching is an excellent way for web developers to establish a brand.
4. Get organized
It takes more than learning how to code to become a freelance web developer.
It's about juggling the roles of project manager, salesperson, and head of customer care.
While you may lack experience in these areas, they are equally essential to the growth of your freelancing business.
This implies you must organize yourself!
Make your life easier by using these time and project management tools:
In a matter of minutes, Quoteroller lets you develop and distribute professional proposals to clients. You'll be able to track the progress of your proposal and know when the client has opened it up.
For keeping track of projects and how much time you're spending on them, try using Toggl.
The Asana project management system is great if you have a team and need to delegate tasks or collaborate with other members of the team.
It is recommended that you use BillingsPro for both project management and billing.
FreshBooks is a project management program that also handles invoicing and expenditure tracking.
Asana's HubStaff integration allows you to keep tabs on your employees' time and productivity while also billing them appropriately.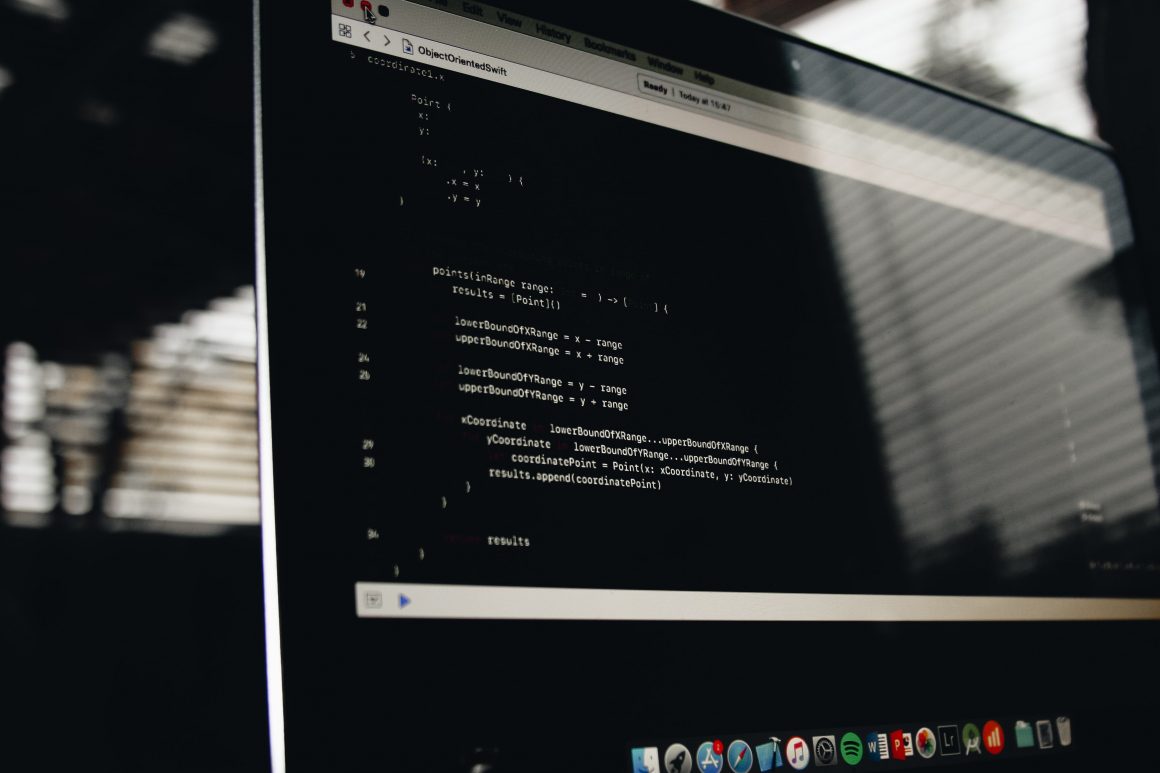 5. Gain experience one project at a time
Now that you've mastered that in-demand skill and built a professional website to showcase your work, it's time to start working on actual projects for paying clients.
The online marketplaces Upwork, Glassdoor, and Freelancer.com are excellent starting points for freelancers who are new to the profession and looking to gain some experience.
Consider doing this while you are at your day job to get a sense of how much time it will take and how much you may expect to make per project.
It's your prior work experience that matters the most. You're still learning how to run a business and work as a freelancer while doing this.
Take advantage of this opportunity to learn how to deal with clients and what they want from you.
Your portfolio will grow as a result of your efforts, and you'll be able to use these individuals as references on your resume.
6. Be Brave
This is the most critical piece of advice I can give you:
You won't be an expert in your industry when you first start out, and that's okay.
You might start projects that you're not sure you'll be able to complete. Even if you have doubts about your ability to complete a project, give your customer a realistic schedule for when they may expect it back.
There is help available!
Google and other programming-related websites like StackOverflow might be of great assistance if you have any programming-related questions.
Avoid being intimidated by larger initiatives due to a lack of self-confidence. If you're a freelancer, this is how you'll advance your career.
Everything is attainable! From now on, you're in charge.
? Bottom Line
For the record, being a freelance web developer isn't an easy job, as you may have realized by now. It's a lot of work, to put it mildly. There will be sacrifices, of course, but the benefits of the freelancing lifestyle will far outweigh them all.
As a web developer, you must establish a solid reputation for yourself as someone who puts in long hours and is trustworthy.
Always bear in mind the following three principles:
Never try to get something done faster than the hard way.
Take your time when working on a job.
Make no distinction in the way you handle one client versus the next.
Try to gain as much experience as possible while doing a decent job at all times.
❓ You Might Ask
1. Do freelance web developers earn a lot?
According to ZipRecruiter, freelance web developers make an average yearly salary of $71,705 with some earnings exceeding $100,000.
---
Web developers have a lot of options. No matter what area of web development you choose to work in, you will earn a good living. Of course, your wage and job prospects will be heavily influenced by your knowledge of web languages.
---
3. How much do freelance web developers charge per hour?
The typical hourly rate for a freelance web developer is $75. This statistic is subject to change depending on a variety of factors. The average cost per hour to develop a website is between $27 and $60.