The pandemic has proved to millions of workers that there is no stability in the job industry. It's no wonder that a lot of individuals now work with side gigs from home on top of their full-time jobs to get ahead financially. Thanks to the power of the internet, side gigs have become increasingly popular among millennials. It has never been this easier to find side hustles online!
If you're interested in getting a side gig, here's a beginner's guide for you.
?‍? What is a side gig?
As the name suggests, a side gig is a part-time hustle beyond your full-time job.
A side gig can be anything. Likewise, it can be a passive income-producing gig or an active gig where you have to put extra effort, such as being an online marketer or freelancer.
There are different factors you need to consider in choosing a side gig:
1. Specialized skill
Everyone has a skill that they're good at. For you, it can be graphic design, writing, marketing, and many more. Whatever it may be, take your time to brainstorm ways you can offer your skill set effectively.
Always remember that you need to do what comes naturally to you. You don't have to stretch yourself too thin to try things out of your comfort zone. This is to avoid burnout and losing interest in your side gig long-term.
So, if you're still not confident with the current level of your skills, you can take the time to invest in yourself first.
2. Availability
Since a side gig is something you do on top of a full-time job, the level of availability will vary per person. Spend some time analyzing your situation and jot down the number of hours you can commit to a side gig in a week. Through this, it will help you narrow down your side hustle options.
3. Energy
As you get older, the less energy you will have to do extraneous work. This might affect the type of side gig you will take up.
It is best to match your current level of available energy to the type of side gig you will do. While financial stability is our end goal, our health is still part of our wealth.
? What are the benefits of doing side gigs?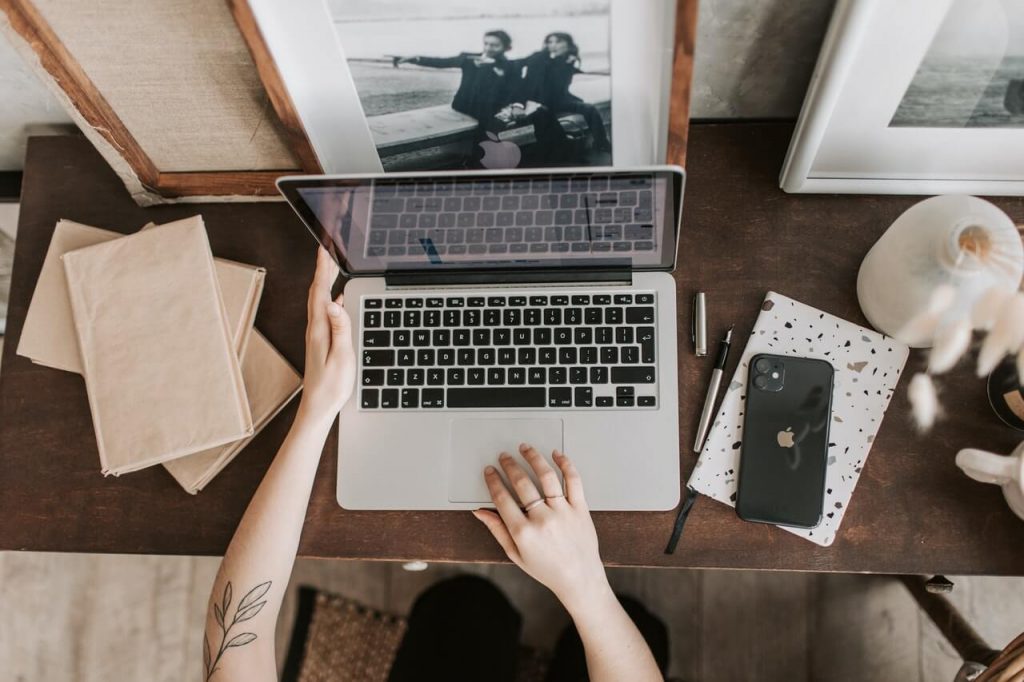 There are many companies that now encourage their employees to pursue side gigs beyond their full-time job. This is because they have noticed increased productivity and decreased burnout. So, here are some of the benefits of doing side gigs.
1. Creativity
Side gigs will allow you to meet different people and discover new processes. Because of these constant exposures, you will be able to creatively create new approaches that you can bring into your primary job.
2. Happiness
More often than not, you will pursue a side job that is in line with your passion. Plus, the ability to pursue your passion boosts your overall mood and you are more likely to go to your day job happy, and fulfilled.
3. Prevents Burnout
Your side gig becomes a creative outlet for you to enjoy your skills and interests that are often not used in your current day job, and this helps prevent burnout.
4. Save for Retirement
Another benefit of having side gigs is that you get to plan more financially for your retirement. The money you earn in your side gigs can directly go to your savings, especially in a tax-free account, and allow it to grow over some time.
So, the more that you pay yourself first, the more comfortable your golden years will be — and there's no better feeling than being comfortable and not having to worry about finances.
? What are some high-paying side gigs?
Average Rate: $25 per hour
Time flexibility: This can be done part-time or remotely
Job Duties: You are responsible for managing and maintaining a company's social media accounts and curate captions and content to attract followers.
2. Technical Writer
Average Rate: $25 per hour
Time Flexibility: This can be done part-time or remotely
Job Duties: You are responsible for combining knowledge in the technical field through creative writing. They are also responsible for doing the research on the topic and writing tech-related content for companies or websites.
3. Yoga Instructor
Average Rate: $25 per hour
Time Flexibility: This can be done part-time
Job Duties: Some of the responsibilities include leading a yoga class and overseeing the fitness facility. In fact, this is definitely the most relaxing side gig on this list. So, being a yoga instructor is perfect for you if yoga is your passion.
4. Food Photographer
Average Rate: $25 per hour
Time Flexibility: This can be done freelance or part-time
Job Duties: If you're a food photographer, you are expected to take stunning photos of a business' food for promotional purposes. If you are highly skilled, this can be scaled up to a more lucrative business.
5. Podcast Producer
Average Rate: $25 per hour
Time Flexibility: This can be done freelance or part-time
Job Duties: Your job is vital to the overall success of a podcast. You will be tasked to edit, produce, and record podcast audio. Also, you will be working in a team where you will lead the direction of the overall process.
6. Virtual Assistant
Average Rate: $15-$30 per hour
Time Flexibility: This can be done freelance or part-time
Job Duties: You will be responsible for doing administrative skills such as content writing, scheduling emails, processing paperwork, and organizing files.
❓ You might ask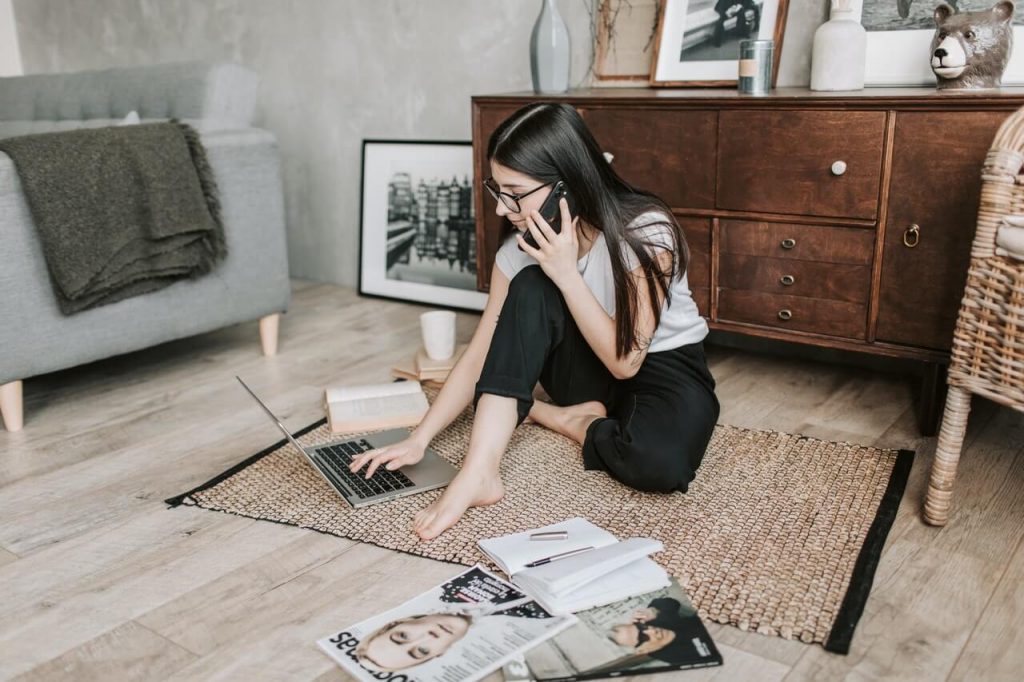 1. What is the easiest side hustle?
The easiest side hustle you can do today is delivering food and groceries. Also, this side gig has now become one of the popular side hustles millennials do. However, the drawback is that you can't do this for the whole day since grocery shops and restaurants have closing hours. But it's still the easiest way to earn extra money!
---
2. How do you start a side gig?
If you're planning to do a side gig, here are some steps you can take:
Prepare for the long-term. A side hustle requires intensive commitment, especially since it can eat up hours of your day. In order to scale up your side hustle, it will also require a lot of effort on top of your current day job. Take time to jot down what are your goals and values and assess how much you can commit per week.
Identify your current skills. Of course, It is always best to go into side gigs prepared and with some experience. If you want quicker results, you need to back up your side gig with transferable experience, even from the industry. In addition, you need to show your prospective clients that this is what you love to do and what you're good at.
Set yourself apart from your competitors. Competition is an inevitable part of business unless you are building a totally new product or service. So, it is best to try to outperform your competitors and be creative enough to innovate something ahead of them to grab the attention of the paying customers.
---
3. What side jobs make the most money?
If you graduate in a specific course or master in a subject, you might want to consider online tutoring. Also, you can earn up to $30 per hour, depending on how specialized you are in a field.
Many students need an online tutor to help bridge the online gap classes bring. So, you get the flexibility of teaching right in the comfort of your own home.
---
4. How do I make an extra $1000 a month?
It's entirely possible to make an extra $1000 a month through side gigs. While it will take a lot of hard work, you will be able to bring in $1000 quickly to set aside for your financial goals, such as building your emergency fund. So, you can explore offering services as a freelance writer or virtual assistant.
---
5. How do I find a side gig?
The most popular places to get a side gig are Upwork and Fiverr.
Upwork is one of the largest freelance marketplaces online, but the downside is that it is highly competitive. However, this is one of the most accessible places for you to land a side gig since you will be sending proposals to potential clients using your Upwork connects.
With Fiverr, you get to create your gigs and market these services as low as $5. You get to do gigs on your terms as you specify what specific service you offer and how long it will take you to do.
? The bottom line
One of the accessible ways to beef up your bank account is by taking up side hustles during your free time.
Through this, you can be earning money on the side while continually improving your skills. Side gigs are simple to do, and you have the choice of which one to take.
Chances are, there's at least one side gig you would love to do during your free time. Besides, you wouldn't have to bend yourself to make it fit into your schedule, and you get the right amount of balance. So, which side hustle will you be doing? Let us know in the comment section below.