Do you want to make money during the pandemic without leaving the comfort of your own home? Or would you like to find opportunities to earn money online so that you can finance your travel when coronavirus subsides?
Here's the secret: Regardless of your abilities, what you do today, or what you have done in the past, there is always an opportunity that matches your passion.
In reality, there are numerous practical ways to make money online. Millions of people like you and me do it every day. So, let's break down the ways you can earn money online.
? What Do I Need To Make Money At Home?
To get started, you only need three basic things: a working laptop/PC, a stable internet connection, and a whole lot of grit. You don't need high-end devices right off the bat. Instead, you can slowly build your way up as you go along the way.
? How to Make Extra Money At Home?
1. Dropshipping
Let's begin our list with one of the most common ways to make money online. If you are still unfamiliar with what dropshipping is: dropshipping is a business model wherein your supplier is the one who will bundle and directly ship the product on your behalf to your buyers.
Most entrepreneurs concentrate on several marketing strategies to make extra money at home:
Using Facebook advertising
Promoting the goods through influencers
Sending personal messages to potential customers
2. Print on Demand
Print on demand is also a common option. Graphic designers use the business model to profit better from their illustrations of apparel and other products. With your original pieces, you can develop a consistent and recognizable brand for your online business.
Print on demand is comparable to dropshipping in a way that you don't have to be the one to inventory and ship it to your customers.
There are, however, two minor differences. First, you can place branded labels on packages that are perfect for brand awareness. Second, transport costs are relatively costly, making it difficult to establish a profitable business if you do not charge higher rates or sell higher volumes.
In America, Canada, and Europe, you have fantastic distributors like Printify and Printful to get your clothing brand started straight away.
3. Affiliate Marketing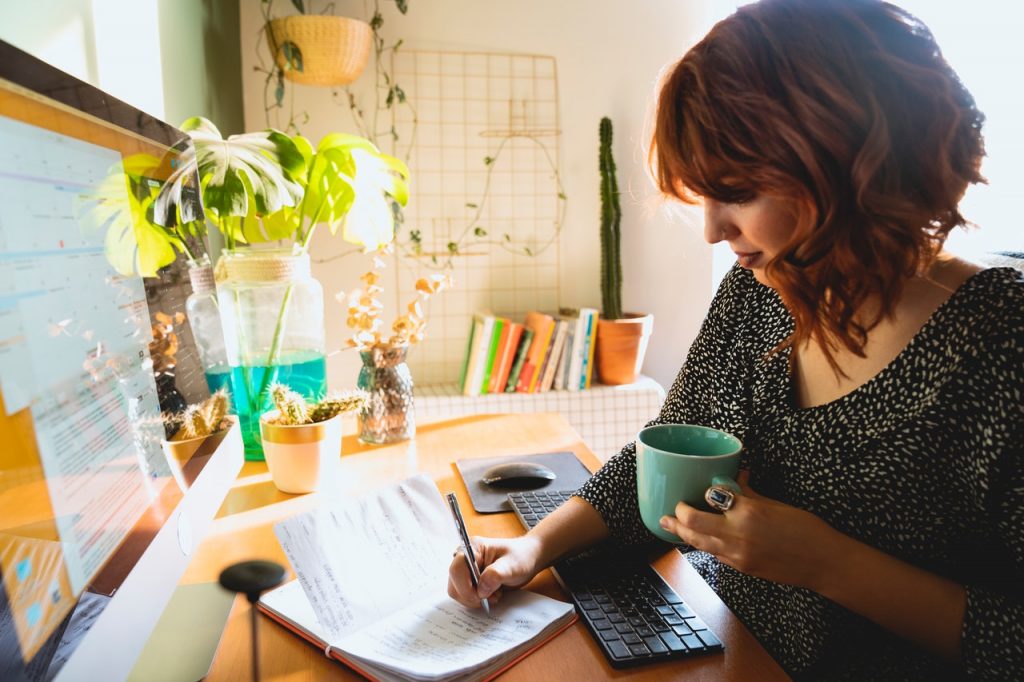 Affiliate marketing is among the most popular online ways to make revenue. Its popularity has risen and decreased over the years, but it remains a reliable way to make passive income. The best thing is that you can partner with almost any business, from Amazon to Uber.
Affiliate marketing enables you to gain a profit by endorsing other products. You can earn a profit by promoting retail goods, software, apps, and many more if you are a skilled advertiser. Although it may seem like a small fee, bear in mind that you can be an affiliate of multiple brands, and you can have lots of links on one blog post.
4. Youtube Channel
It would be best if you concentrated your YouTube channel on a unique niche so that you can create a solid, loyal following from home. For instance, you can do make-up tutorials, stream video games and product reviews.
The trick to making money from Youtube is to produce content that educates or amuses people. You may use a clever headline to encourage people to watch or use phrases that are optimized for searching through YouTube. You can officially monetize your channels with YouTube advertisements once you've hit 1,000 subscribers.
5. Online Course
Transferring knowledge is one of the easiest methods of making money online. If you are a subject matter expert, you can use online courses to market your expertise. You can market your courses on Udemy or your webpage if you already have an audience. In online courses, several entrepreneurs can receive up to $5,000 a month.
6. Writing Ebooks
Through Amazon KDP, publishing an ebook has become more accessible. All you have to do is write, format, develop, publish and promote the ebook. You can contract an eBook writer, a graphic artist to create the design, or a freelancer to layout the eBook to reduce your workload.
The best thing to do is to concentrate on keywords based on common Amazon searches. You can promote it in several ways and make money by selling ebooks online. For a few days, you can offer your ebook free of charge. This allows you to rank high for a while in search results.
7. Freelancing
The simplest way to make extra money at home is to take up your current work in your 9-to-5 job and do it online by freelancing. You can, for example, market these abilities and find online customers who are willing to pay for you if you are an administrative assistant, graphical designer, instructor, developer, etc.
It would be best if you start by creating a solid portfolio to make money online at home as a freelancer.
This may mean working freely with some respectable mid-level brands, and you will be able to meet future clients online once you have a solid portfolio. Remember that freelancing is a game of numbers: The more tailored emails and applications you submit, the more likely you will receive a reply.
8. Developing an App
If you are not a skilled programmer, you can hire an affordable programmer in freelancing websites to code the app for you. Your best bet in obtaining profit in your app is to include it in Google Play and Apple Store.
Though it may seem strange, a free app will help you make more money than a paid app. You can add advertisements or premium features with a free application to help you make money at home. As the free app attracts a larger number of users, upselling them would be easier.
9. Translating
Translation work has become a reasonably under-served niche. To do this effectively, you must be proficient in at least two languages.
You will then need to demonstrate your translation skills. Make sure you offer examples of your portfolio, whether you have a communication degree or translation experience.
Translation tests are necessary for most businesses, and be aware that you must be fluent in the languages you are applying for, so translation software cannot be used.
10. Online Tutoring
By being an online tutor, you can make extra money at home at your own pace. Although the demand for tutoring positions is often high in science and mathematics, English is common among foreign audiences. Tutoring can be the appropriate place for you to earn money rapidly if you are skilled in a topic.
❓ You Might Ask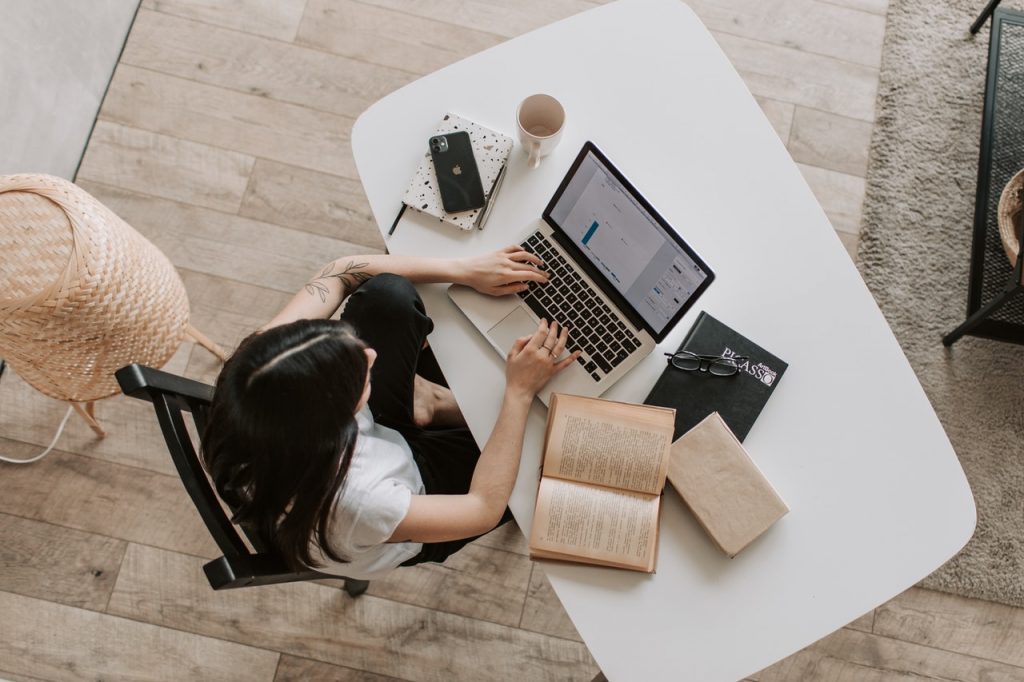 How can I make $100 a day?
If you want to earn $100 per day, you can start creating a blog and monetize it using Google Adsense. With this method, you sign up and copy-paste a bunch of code into your blog. After that, google does all the work for you, and you can start earning money daily.
---
How can I make money right now?
The easiest way you can make money right now is by selling products and services. You can check around your house for any products you no longer need or use and sell them at a lower price on an e-commerce website. You can also message your family and friends if they need any help in their current businesses and you would like to offer your services.
---
How do I make an extra $1000 a month?
If you want to make an extra $1000 per month, you may want to consider freelance writing. Being a freelance writer is a surefire way of earning money, especially that it's currently high in demand. While the pay per article may be low at first but you can quickly move into high-paying projects in no time.
---
How can I make $200 fast online?
A fast way of making $200 online is by signing up for Fiverr. Fiverr is an online website where you can post gigs and market your services. The best part is that there is a low barrier to entry, and you can sign up in under 5 minutes. Offering your freelancing services on Fiverr is a great way to bring money to your wallet.
---
How can I make $50 a day?
If you only need an extra $50 a day, you can try babysitting for your friends and family. You can set up your home as a mini daycare center, and your clients can drop off their children at your place while they go to work. On average, you can expect to get paid around $10 to $20 babysitting.
? Final Thoughts
Making money online has become more accessible for the past few years.
As long as you know the basics of using computer software, you can immediately start making extra money on the side. The ones we have mentioned above are just small portions of the endless amount of tasks you can do to make money online.
By making more money, you will achieve more financial independence, better financial stability, and have a better work-life balance. If you put in the effort and stick to it, you can make a living online. So, what side hustle are you going to try first?