Experts believe that starting early in your passive income journey is essential in achieving your big financial goals, including saving for retirement. But even the most popular financial consultants do not expect that many people plan their financial security in between their college courses. But this is not true for Rachel Richards.
Even before going to university, she has already dismissed the thought of getting student loans. She has already been an avid reader of financial books ever since she was still in middle school.
To make ends meet, she grabbed some scholarships to fund her education, and she started a side hustle that brings in almost $10,000 per year. She graduated with flying colors in 2013 with no student debt weighing her down.
Because of the solid financial foundation that she had built over the years, this contributed to her adult life. She and her husband have now achieved FIRE, with a passive income of about $16,000 per month.
Let's learn from Rachel her passive income lessons so you could also attain FIRE easier.
? How did she start?
Richards completed a Bachelor of Financial Economics degree and served as a financial consultant for two years. During that time, she thought going into banking was her passion since she loves supporting people financially.
Unfortunately, Richards didn't earn a lot in her day job, which was about $36,000 in a year. Despite that, she still managed to save most of her salary – in fact, almost half of it – because she didn't have student loans to pay and she lives a frugal lifestyle.
Richards learned soon that her financial consultancy work would take years to build her own client base. She knew that she wanted to get out of the rat race but still help people in their financial goals. It took her years to figure out what she wants to do.
? How did she build passive income?
Richards started to concentrate her efforts on generating passive income for her and her then-fiancé in 2017. They had no other revenue sources before that. She said, "There were no side hustles for us. We had no passive earnings. The hustle of the 9-to-5 workforce was just our job."
The couple purchased their first investment property in that year: $100,000 in a duplex in Louisville. Each of them spent 10,000 dollars on the investments to make their 20% down payment.
Richards said that her husband, a military member, was debt-free and had greatly helped in everything. The couple aggressively increased their property holdings and purchased six properties in two years (totaling about 40 units).
? What helped them in their journey?
Rachel has her real estate license that gave them two significant advantages. A faster process was one. "If you have a license, you get a minor benefit because you can be informed in real-time, practically, of properties being listed," she said. "If anything, that if a property met my standards, they would contact me immediately. At times, I was the first one to make an offer to this property within 30 minutes."
She was also the agent of her buyers, which means that she got a commission when a property was purchased. "Whenever we close one of our houses, we'd essentially use our savings completely to purchase the house, but then I'll get a commission check back for thousands of dollars instantly," said Richards. "It'd be like ten, grand sometimes. Then the savings for the next down payment will be started."
Apart from the first duplex, Richards noted that most of the buildings they purchased were still occupied. Richards felt she could make $200 to $300 per unit in monthly income.
In 2018, the couple stopped purchasing new homes. Now they are operating the assets about 5 to 10 hours a week. In all, the income equals approximately $8,000 a month, said Richards.
? How to turn a passion project into a passive income?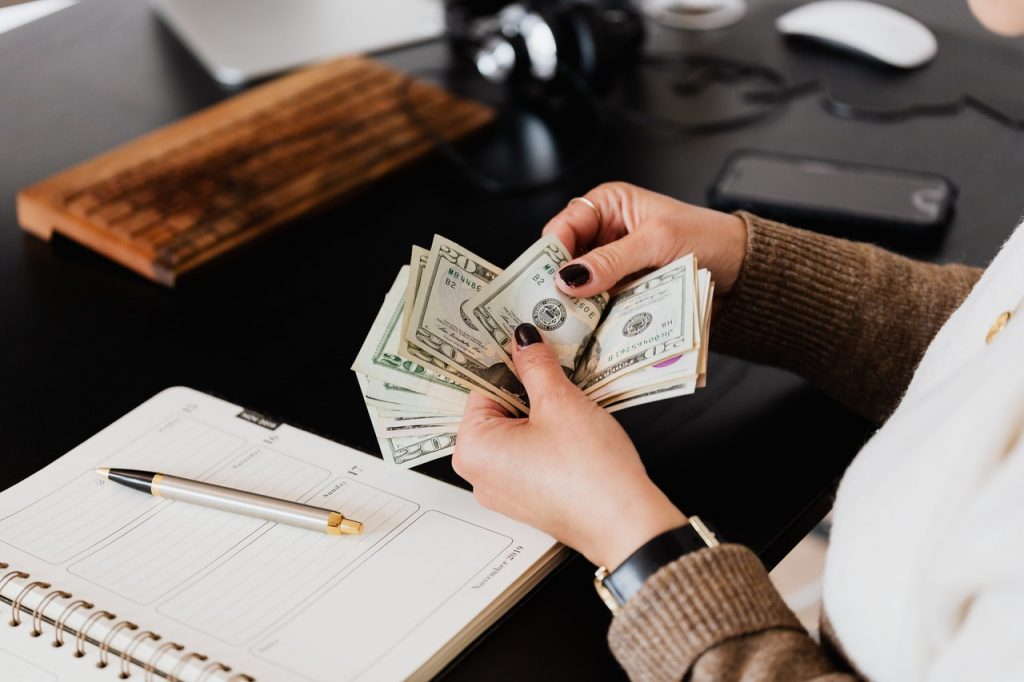 Richards was working on her project at the same time that she and her fiancé considered purchasing their first home.
"I began to think to write a book at the beginning of 2017, as I had financial advice from all my family and friends," she said. "I have started wondering why they don't read books or learn themselves? And then I had this epiphany, oh yeah, for most people, personal money is boring. It's awesome, complicated, and dry. Then I thought, "How can I make this fun, sassy, and straightforward?" And here came the concept of 'Money Honey.'"
Richards said at first that she was in love with the concept of a traditional book deal. But, she learned that many publishers require authors to exchange 10-15% royalties for their own promotion and marketing. "Whereas you can get 35 to 70% if you self-publish on Amazon," she said. "Then I thought, why am I basically paying them if I can get my own books on the market?"
? What is their FIRE situation?
Richards describes the financial condition of her and her husband as 'Fat FIRE,' a type of FIRE lifestyle.
"We decided to build a passive income of $10,000 a month. It's 16,000 dollars a month now. Our costs probably amount to an average of $8,000 a month," she said. "We drive a lot. We travel a lot. We're living in a huge home. We only wanted to be happy and to have the opportunity to spend money without any concern."
Her husband works still: he earns a wage and incentives, including a medical care package for the couple. Meanwhile, Richards focuses on extending her personal finance brand to many more women.
"I have written books and educated women on financial literacy when, where, and if I want to," said Richards. "On the other hand, my husband wanted to continue work for now because he enjoys his job. He loves his work. He's very accomplished with it. It also means working because he chooses to, never because he has to."
❓ You Might Ask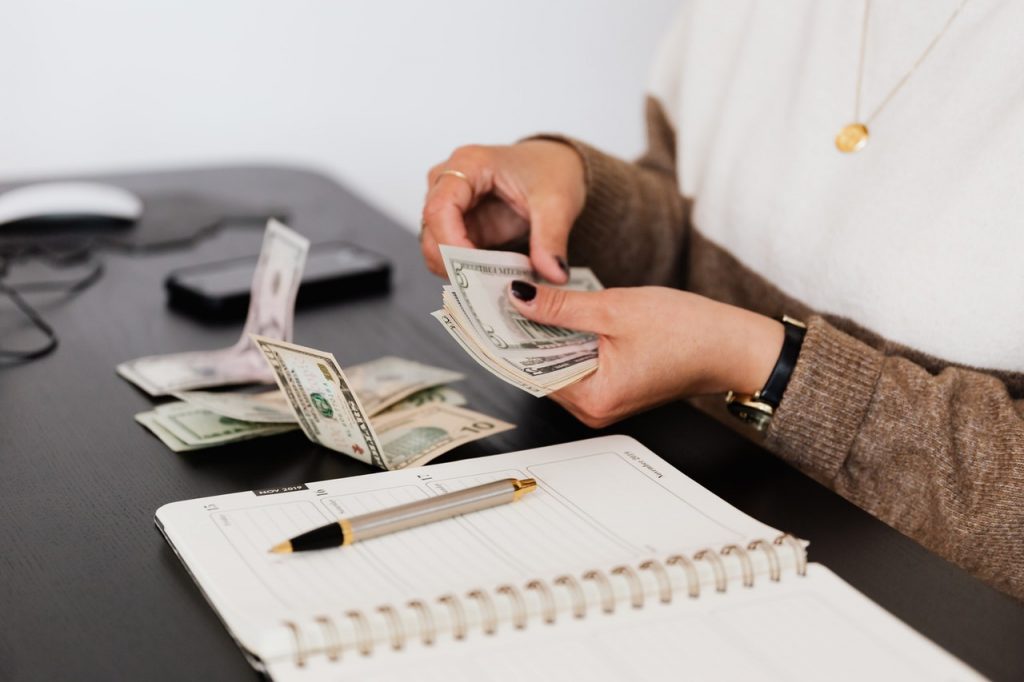 How do I generate passive income in retirement?
Passive earnings can be produced by investments, other properties, or even smart use of time. Here are some ideas for building passive retirement income or other financial goals:
Create retirement earnings by real estate investment. Property investment can be an excellent means of building wealth and perhaps the most efficient of all sources of passive income.
Create passive streams of income by doing what you want. Do you love animals? It is quick to find animal gigs with DogVacay and Rover.
Share your expertise by teaching online. There is increased popularity with online courses. An online course is like a blog, but is pre-packed and marketed to those who want to learn how to understand a specific topic. The online platforms Teachables.com and Udemy are some common places you can go to.
---
How much do you need to earn to passive comfortably to retire?
When retiring, we use the 4% rule, which means that 4% of your portfolio is comfortably withdrawn annually. It must be noted that, in the future, you risk lowering your spending percentage because of the recent uncertainty of the market.