Everyone wants and needs to make money, but how do you do it with blogging? It is possible for everyone to learn how to make money on blogging. The amount of money you can generate is determined by how much work, time, and effort you are willing to put in to make it happen.
Successful bloggers have generated money through a variety of methods which most of which require an investment of time and patience to get started. As long as you are willing to put in the effort, you will reap the reward.
Here are the most possible ways how bloggers make money from their blogs:
How to Make Money Blogging in 2021
1. Start Publishing Great, Useful, and Relatable Contents
Blogs do not have to be all about you and what you do. Instead, make them about what your target market loves. Create a blog that has a niche and serves a purpose, this way, you can attract avid followers, supporters, and readers easily.
2. Include Affiliate Links in Your Content
Affiliate marketing is also another wonderful way for monetizing your blog. The following is an explanation of how affiliate marketing works:
(1) An advertiser wishes to sell his/her product/s. He/She will give you a unique link to track your affiliate code. That way, the advertiser will know when someone bought his/her product through your advertisement.
(2) If his/her customer or buyer will come from your site through using your affiliate link in purchasing, he/she will pay you a commission on each sale.
(3) Your affiliate link should be prominently displayed on your website. This can be done either directly in the text or via banner adverts. You get a percentage of what a reader spends if she clicks on your unique link and buys the products you recommended.
You can use affiliate marketing through ad networks, or you can form private affiliate partnerships with advertisers and businesses that have an affiliate program.
3. Display Advertisements
Somehow similar to affiliate marketing, adding advertisements to your blog poses no risk. This method can help you generate a good amount of money in a few months. Some of the ad networks you may apply are:
Google AdSense
Propeller Ads
Media Net
Amazon Associates
4. Write Paid Reviews and/or Sponsored Posts
The more engagement, followers, and readers you have, the better the opportunities that will come your way. In joining some sponsored content and review sites, all you need is to submit your blog and social media details and when you have been given the chance to do the work, make it worth your readers' time. You may also use your social media presence to influence and engage consistent followers and readers.
5. Make Money by Selling Your Own Products and Services
Offer Coaching and Consulting Services
This is one of the simplest and fastest ways to turn your knowledge into money. You are an expert in your niche because you have been consistently writing a blog and providing information in your field. In many circumstances, individuals desire personalized guidance and advice from an expert in their field of interest.
Freelancing does not require you to be an expert. If you are a blogger, you can earn money by doing a couple of activities or tasks from clients. You can provide freelance writing, social media management, Pinterest template creation, blog post editing and uploading, keyword research, blog audit, theme installation, academic help, and so on.
Post and Promote your Products (Goods and Digital Products)
You can make use of your blog to promote your products, may it be goods or electronic ones. They are less risky, easier to promote, and take less of your time. Remember, selling is almost the same as advertising. The only difference is that you do not profit just a certain percentage, all income you produce here are yours.
Of course, this is not as simple as it appears. It takes a lot of time and effort to make items that other people would pay money for, but it is the most effective approach to grow a long-term internet business.
❓You Might Ask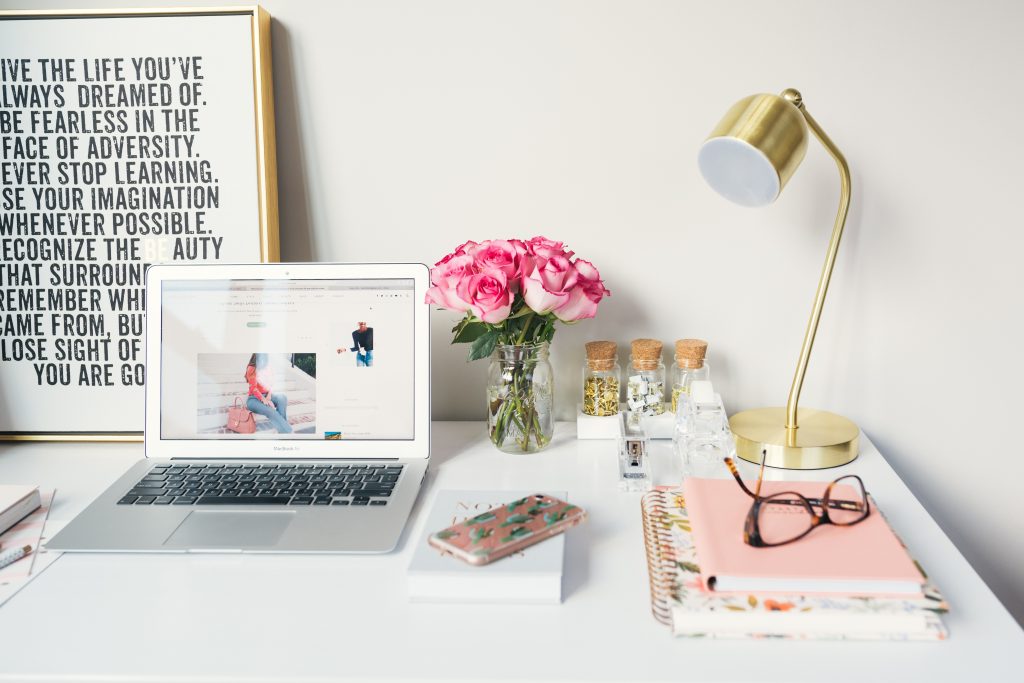 How do beginner bloggers make money?
All successful bloggers have been beginner bloggers first, and these are some of the things they have in common:
a. They are consistent in creating blogs with great content.
b. They have managed to build communities of consistent followers and readers to support their blogs.
c. They earn money in a variety of ways. They offer and sell their own products, and they also profit from affiliate marketing and ad space sales.
At first, you might find this job hard and a very time-consuming one, but keep in mind that you are starting out a business without relying on anyone other than your own abilities and your success here could be one of your life's greatest achievements.
---
Do bloggers make money?
Yes, bloggers can make and earn money in a variety of ways. In addition, your blog provides you complete control over an online space where you are the sole proprietor. You have complete control over your decisions. Some bloggers prefer to use advertisements, while others choose to use their blogs to promote and sell their own products.
---
How can I make $1000 a month blogging?
To make a profitable blog, create your plan. In particular, the amount of money you can generate through blogging will depend on your blog contents and marketing strategies. It is critical to have a strategy prepared if you want to be successful in your blogging career. A well-thought-out blogging strategy will guide you in the proper route. Because if you start blogging without a content strategy, a marketing plan, or any direction, you may find it difficult to make and earn money.
To achieve your earning goals through blogging, focus on the following things:
1. Be consistent. Ensure that your blogging schedule is consistent. Bring new, relatable, and interesting contents that will catch your readers' attention. Do not forget to blog at least once or twice a week.
2. Find your audience and engage with them. This is a key component in helping your blog grow. Without having a target audience, your blog is just an online personal book.
3. Build a social media influence. Obviously, practice getting in touch with your readers. Remember, communication will help you gain and build your impact.
---
How do bloggers get paid?
When you decide to start making money from your blog, you should also think about the payment options that are most convenient for you. Whether you are preparing an invoice for a brand or a customer, you will need to specify your payment options or how you want to be paid. If you want to monetize your site with or without advertisements, you will still be needing to take payments using a variety of techniques. Here are some ways how bloggers receive their money from blogging:
a. Bank Transfer
One of the most convenient methods of paying bills or invoices. This is also one of the cheapest methods to send payments that is why many businesses prefer using this method for local transactions.
b. PayPal
Nothing is more convenient for a client than being able to pay his/her bills using his/her computer or mobile device, regardless of where he/she is. That is why it is the most common method to receive payments from local and international transactions. Also, this digital payment solution is very easy to use, you will just be needing an email address to create your account.
c. Check
Even now that we have jumped to a wide verse of technology, some businesses still use checks for payments. This is one of the most recommendable alternatives if you do not have any other electronic options.
Remember to always provide several alternative methods to accept payments just in case other options are not available at the moment, for example, digital payment applications are currently undergoing maintenance, or some countries or locations do not allow payment through such options.
---
How long does it take to make $500 per month blogging?
With sufficient knowledge, strategies, and plans, there is no doubt that you can earn $500 even if you have just started your journey. Through hard work and consistent effort of creating great content, you can grow your space in just a few weeks or months. In fact, there is no shortcut. There is no hack. You have to put in the time and do the work.
Once you have learned how to earn $500 per month with your blog, you can continue to earn as much as you want. Moreover, it is a matter of continuing to implement the same things that got you to earn $500. Remember, making money through blogging is a long-term investment. Meaning, once your site acquires traction, the work you put in now will pay dividends for many years to come.